Dragon Performance Coating
Certified Cerakote Applicators Clinton Tennessee
Dragon Performance Coating can apply highly-protective ceramic coating called Cerakote to virtually any hard surface. We are located in Clinton Tennessee just outside Knoxville. This includes all types of metals, plastics and even wood. Check out the videos and information below to see how our coating stands out from other finishes. All tests were conducted using the international standards methods as approved by ASTM (American Society for Testing and Materials).  All testing was conducted in certified labs.
Unlike many shops, Dragon Performance Coating specializes in the application of ceramic coating and is certified in the correct application of all Cerakote product lines.
What is Cerakote? Simply explained, Cerakote is a composite epoxy coating made with a polymer-ceramic. Remember that Ceramic is an extremely hard substance. The end-result is that Cerakote can be applied to any hard surface; meaning that we regularly apply Cerakote to plastics, metals, and even wood. After a surface is coated in Cerakote, it becomes corrosion resistant, abrasion resistant, and chemical resistant (there are many other protective properties as well). The folks that make Cerakote (NIC Industries) have put this coating through a battery of ASTM tests, many of which can be viewed on our Testing page. These tests put Cerakote up against other popular coating options and all of them come up deficient in many areas, while Cerakote performs superb in every category.
Cerakote is available in over a hundred different colors and because it was originally manufactured for the gun industry, where tolerances matter, it achieves this amazing protection while applied at only a mil of thickness (one thousandths of an inch)!
Dragon Performance Coating works with many manufacturers of Motorcycle parts such as Exhaust, Heat Shields, Grips, Pegs, that are now using Cerakote for their products and applications. We currently work with companies such as DEI Design Engineering, Inc., Conquest Customs, Victory Only, Renfro Interiors and many more. We have applied Cerakote to Door handles, Sun Glasses, Knives, Lights, Vapes, Outdoor Industry, Apparel and Accessories, Construction tools, Automotive Exhaust, Boat Exhaust, Motorcycle Exhaust, Jeep bumpers and the list goes on. Give us a call today and see what you've been missing.
We offer our customers assurance of a perfect finish by providing fully enclosed climate controlled paint booth. Our air compressor lines are routed through an air cooling system to keep any water build up out of our high performance spray guns. Full state of the art ovens for a consistent temperature and even curing process on all areas of your parts. We keep quality control systems in place to test our work using digital electrometers to test the ceramic finish thickness after the parts are fully cured. A smooth consistent level spray will guarantee our paint coverage is up to factory specifications.
WHY CHOOSE DRAGON COATING?
When we say performance we mean performance:
* Exceeds 9h scratch and gouge hardness (ASTM D33630
* Taber abrasion greater than 8000 wear cycles per mil (ASTM D4060)
* Corrosion resistance more than 3000 hours (ASTM B117)
* Direct and indirect impact resistance of 160 in-lbs. (ASTM D2794)
* 0mm coating loss at 180* mandrel bend (ASTM D522)
* Coefficient of Friction rivaling Teflon at 0.11 (Steady-State Dynamic Coefficient of Friction Under Load)
* Extremely high chemical resistance (Specific chemical performance available by request)
World-Class performance with the following attributes:
* Distinctive high-end look and feel you have to experience to believe.
* Easy application, single coat, and oven cured.
* Industry leading consistency in color, mil thickness and finish.
* Compatible with more substrates than any other competitive finish.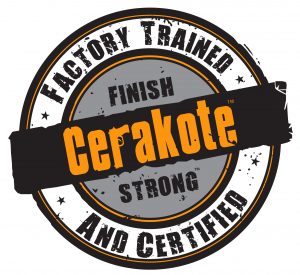 DRAGON COATING
120 Miller Rd
Clinton Tn 37716
865-264-4425